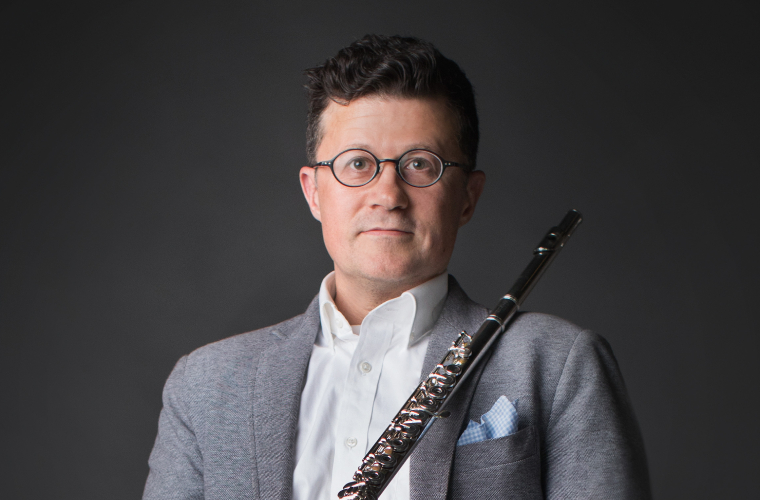 Canadian born flutist C. Todd Skitch joined the Atlanta Symphony Orchestra (ASO) in September 2013. He is also a member of the Atlanta Chamber Players and is the Artist-in-Residence at Kennesaw State University.
Skitch started his orchestral career with the Memphis Symphony Orchestra in 1997 after completing degrees at the University of Toronto and McGill University in Montreal, Quebec, where his principal teachers were Nora Shulman and Timothy Hutchins.
Skitch's distinguished career as a teacher and symphony musician includes many credits: an original member of IRIS Orchestra with Michael Stern; Bellingham Festival of Music; Memphis Chamber Music Society; Tanglewood Music Center; Blossom Music Festival at Kent University, where he received the Maurice Sharp Award for outstanding flute applicant; Spoleto Festival USA; and the National Repertory Orchestra.
While in Memphis, Skitch served as Chair of the Board of Directors and Orchestra Manager for the Memphis Youth Symphony Program. He also specialized in preparing young flutists for All-State competitions and college auditions.
Skitch has been heard on WABE Atlanta, CBC Radio-Canada, WKNO-Memphis, and as a soloist with the Memphis Symphony and IRIS Orchestra. In 2003, Skitch joined the Canadian group Ensemble Noir on a historic, three-nation African tour to Ghana, Nigeria, and South Africa.
Skitch plays a hand-made solid silver Jack Moore flute, made in Elkhart, Indiana, in the mid-1980s.