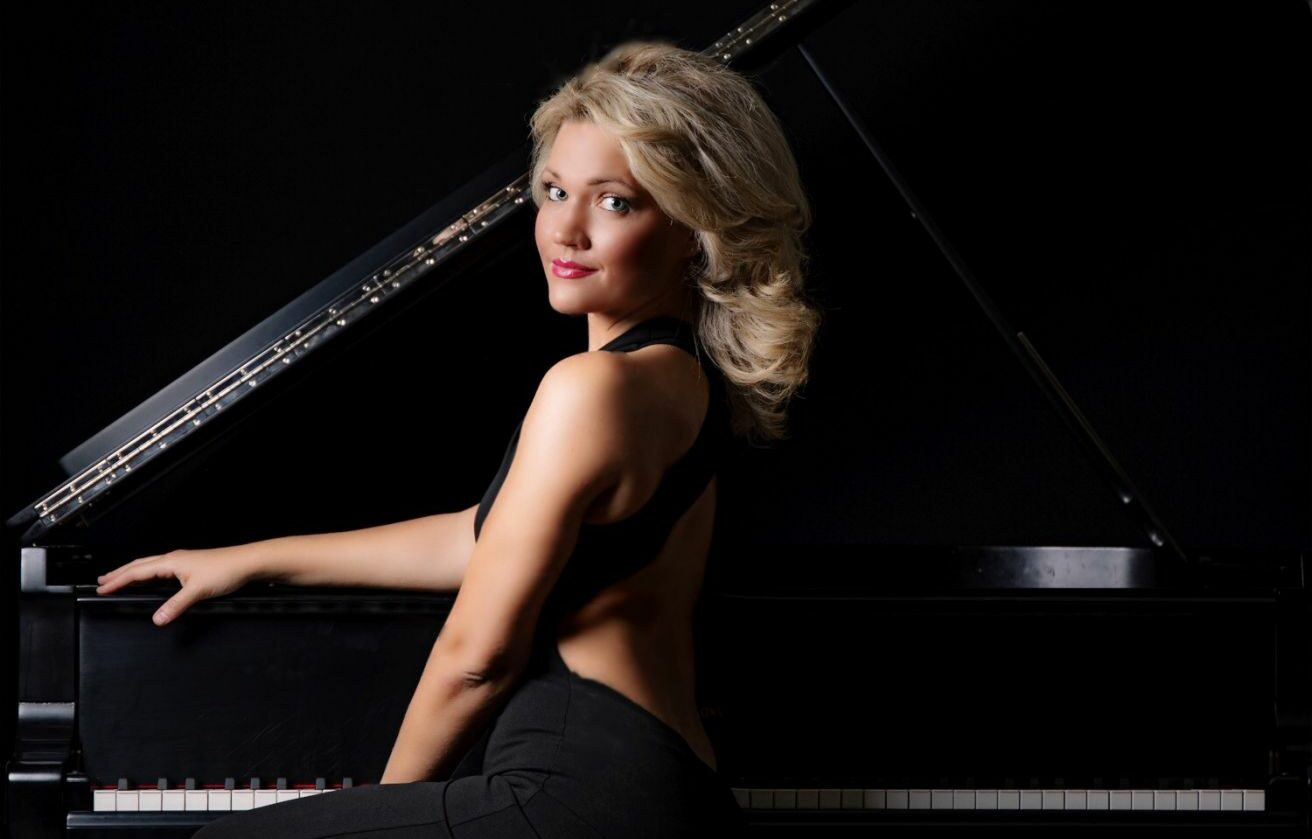 Ms. Coucheron has an established international career, winning prizes in Italy, Germany and in the United States. Ms. Coucheron has worked with musicians such as Lazar Berman, Claude Frank, Emanuel Ax, Vladimir Feltsman, John O' Connor and Chistopher O'Riley and has toured Europe, America, South America and Asia, playing in great halls like Verizon Hall, Wigmore Hall, the Kennedy Center and Carnegie Hall.
Born in Oslo, Norway, Ms. Coucheron started playing the piano at the age of four. She earned her Bachelors and Master's Degree with honors from the Royal Academy of Music in London studying with Christopher Elton and Michael Dussek while also gaining her LRAM teaching diploma at the same institution.
 Ms. Coucheron has performed at festivals such as the Oslo Chamber Music Festival, Bergen International Music Festival and at La Jolla Summer fest. She is artistic director for the Fjord Cadenza Festival in Norway and a founding member of the Kon Tiki Classical music Fest in Oslo, Norway.
In September 2002 she released her first recording, 'Debut' on the Naxos label, together with her brother David containing lyrical and virtuoso music from the classical repertoire. The response was excellent and it sold more than 40.000 copies in Norway alone.
Ms. Coucheron and her brother David released their second recording 'David and Julie' on the Mudi/Naxos label in September 2008. This recording contains sonatas by Grieg and Brahms and received brilliant reviews worldwide. In 2009, she won first prize at the Pinerelo International Chamber music Competition in Italy together with her brother.
Ms. Coucheron enjoys a close collaboration with the Concertmaster of the Atlanta Symphony, David Coucheron and the principal Cellist, Chris Rex and together they have formed a trio that performs regularly in various concert halls around the world. Ms. Coucheron is also a member of the Georgian Chamber Players and recently performed the Brahms piano quartet with the ensemble in Spivey Hall in Atlanta.
Ms. Coucheron enjoys a various and wide range of styles and repertoire emerging from her highly trained classical background to the more contemporary and popular music. Recent collaborations include performances with artists such as the Steve Miller Band and Elton John.